I love this blanket. Not just cause I've design the print. I'm in love with love and whatever can make you feel that warmth, that nice cozy feeling of comfort and  security and make you go MMMMMMMMMMMMMMMM, I'm for it.
Just looking at this "makes me go" mmmmmmmmmmmmmmmmmmm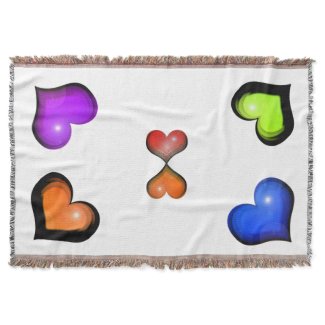 Love Blanket by Muahaaa
See more Warm Throw Blankets
The description for this Throw Blanket says, and I agree:
Cozy up with a beautiful, woven throw blanket! This all-season throw blanket is designed for curling up on the couch with a cup of hot cocoa or relaxing on a summer evening with a cool glass of lemonade. Made with PURE-tech wicking technology, our poly/cotton blend blanket allows for eco-friendly, rapid drying, reduced static, and a longer life. It will add a unique and stylish touch to your home décor with your favorite patterns or designs and can also be custom-made with your family photo memories for grandparents, moms, and dads!
Muahaaa and stay tuned  😀